We've put together a summary of best practices for reviewing and approving a treatment setup in ClearPilotTM. This guide covers recommendations on what you can verify, review and communicate to the technician, as well as options for modifying the treatment setup.
2. Carefully review the subsequent steps
3. Verify engagers and IPR are sufficient
4. What to do after evaluating treatment setup
1. Compare to patient photos to confirm that the software has accurately captured the:
Articulation of the models and bite registration
Midline relationship
Overjet
Overbite
Canine and molar relationships
Shape of teeth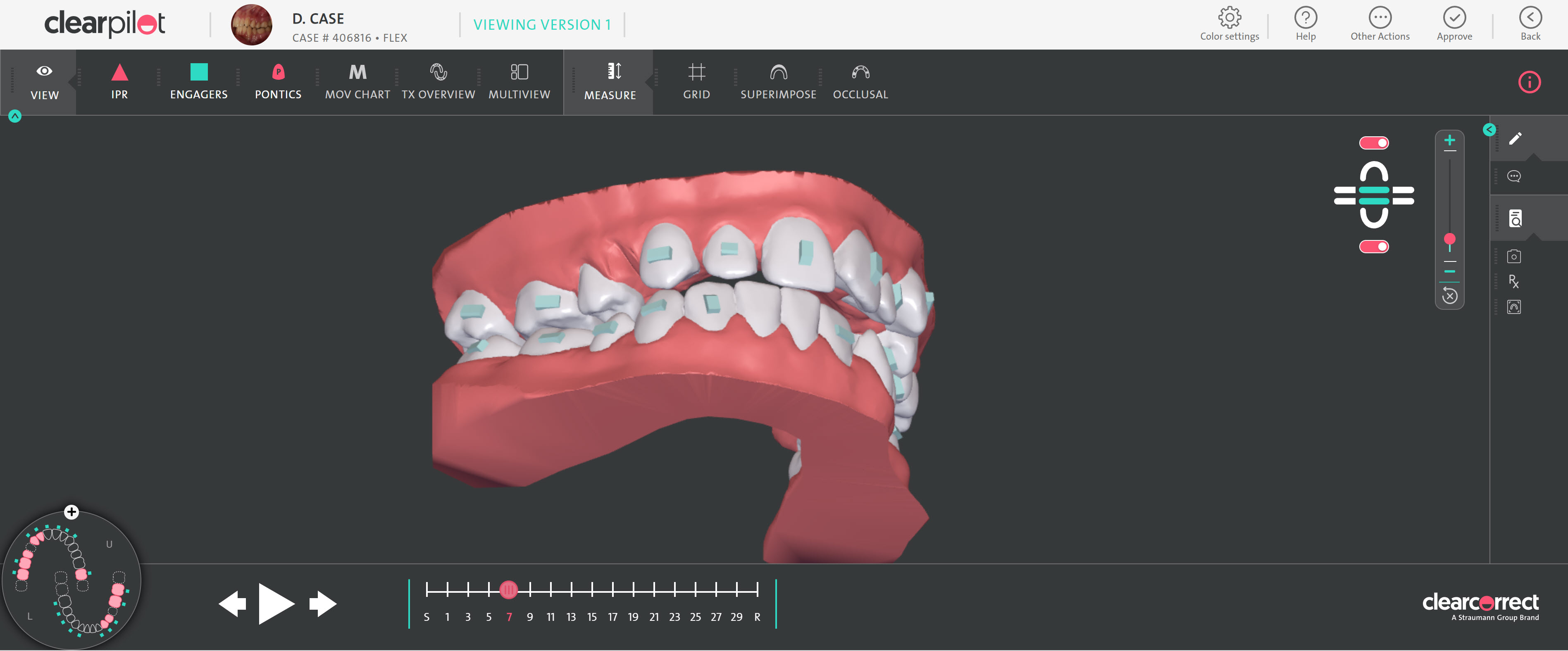 ---
2. Carefully review the subsequent steps to verify the planned tooth movements are consistent with your prescription and are appropriate for the patient.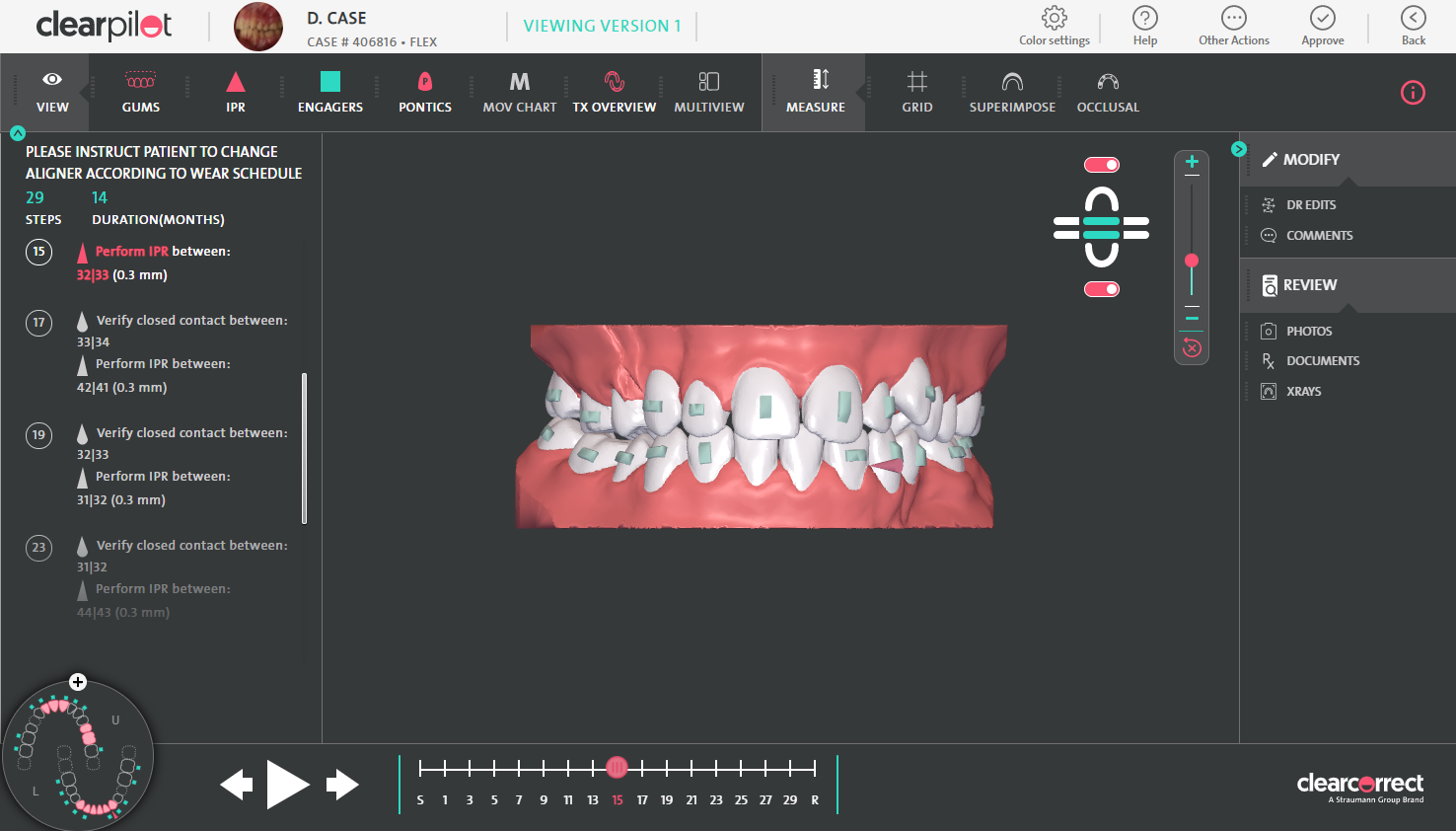 3. Verify that any recommended IPR and engagers are sufficient to achieve your goals.
Here are some changes you can make, depending on the patient age, dentition and ease or complexity of treatment:
You can let the technician know if you are:
Extracting a tooth
Using class II correction techniques
Using any other auxiliaries, such as:

Buttons and elastics for extrusions and/or rotations
Class II correctors (such as TAD's, Forsus, coils/springs, etc.)
Note: If you find yourself frequently requesting standard changes to treatment setups (for example, "add overcorrection" or "end with a digital power chain"), the best place to do that is on your case submission form.
---
4. When you are done evaluating a treatment setup, you have four options:
Approve the setup, select a price option and start the case
Disapprove the setup and ask for changes. Click "disapprove" and let us know what you want to do. Our technicians will do their best to make any changes you request and upload a new version for your approval within a few days.
Disapprove the setup and submit new impressions or intraoral scans
Disapprove the setup and cancel the case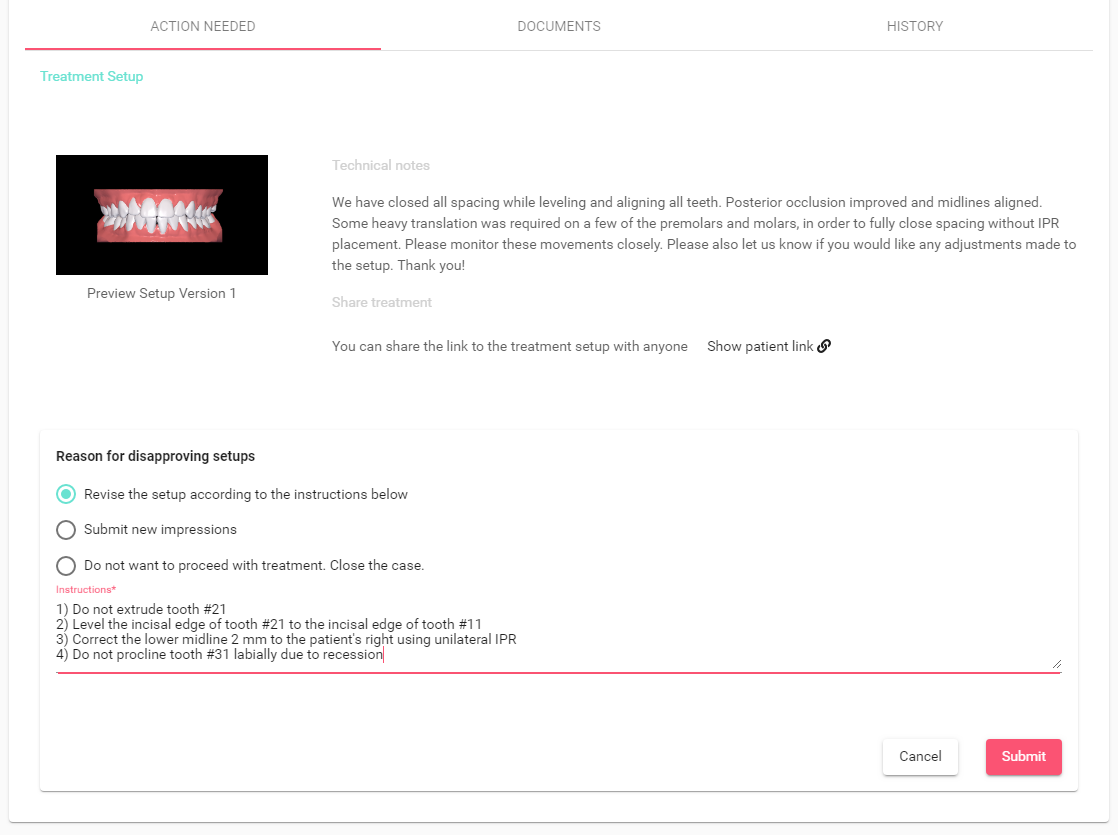 If you are inclined to show the patient the treatment setup, you can show them in your office or use the "share link" option to copy the provided URL and password and send it to them.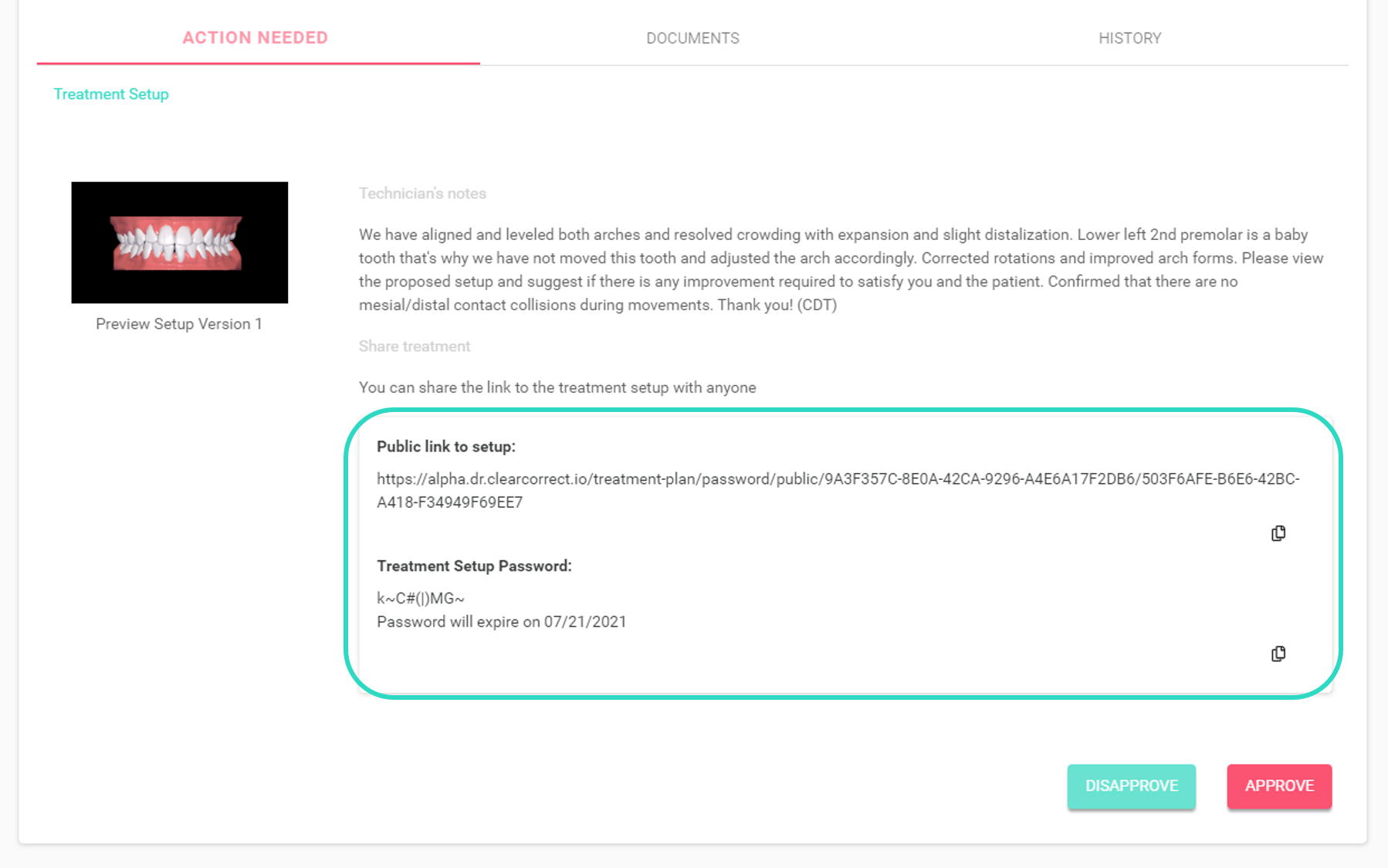 480.762_en_01