For information regarding the types of retainer, refer to the following:
---


Retainers Overview
There are a variety of retainers that can be used at the end of orthodontic treatment. The best type of retainer for your patient will depend on the type of treatment, any post-treatment corrections needed, and the patient's preference.
Retention protocols can vary from patient to patient and according to the type of retainer used. It's up to you to determine the best protocol for your patient.
Here's one example of a typical retention protocol used by an experienced orthodontist:
Wear the last aligners for 2 months
Full-time wear of clear retainers or Hawley retainers for 2-6 months
Follow up with bed-time wear of removable retainers
Schedule 6-month "retainer check appointments" until doctor determines that they are no longer necessary
---


Clear Retainers
Some things to consider when looking at clear retainers for retention:

Pro: Same discreet appearance and convenience as clear aligners
Pro: After ClearCorrect treatment, retainers can be created based on an existing step or on new scans or impressions
Pro: Multiple sets of retainers can be ordered as needed
Pro: Clear retainers can also be made in-office by vacuum- or pressure-forming over a model of the teeth
Pro: The full coverage of the retainer provides maximum retention to prevent relapse
Pro: Pontics can replace missing teeth for optimum esthetics with clear retainers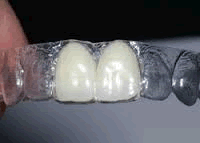 Con: Occlusal coverage may be a problem for some patients
---


Hawley Retainers
Some things to consider when looking at using Hawley retainers for retention:

Pro: Lack of occlusal coverage may be more comfortable for some patients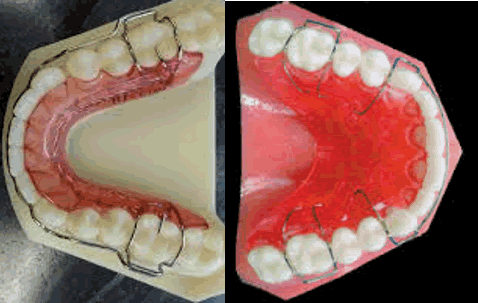 Pro: Hawley retainers can effect minor tooth movements
Pro: There are unlimited design variations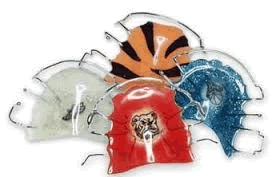 Con: An impression and model must be made of finished teeth to create the Hawley retainer
Con: Production of a Hawley retainer requires a lab procedure
Con: The bulky lingual material may be a problem for some patients
Con: Some patients may be opposed to the visible metal wire
---


Fixed Lingual Retainers
Some things to consider when looking at fixed lingual retainers for retention:
Pro: Fixed lingual retainers can either be fabricated in the office or at a lab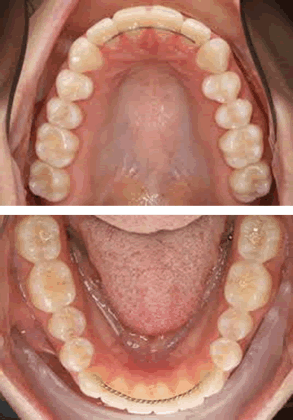 Pro: Fixed lingual retainers are discreet because they can be placed on the lingual side of the teeth
Pro: Fixed lingual retainers are particularly good at retaining a tooth that has been rotated
Pro: Fixed lingual retainers are good for patients with a large tongue or with the tongue thrust habit
Con: Fixed retainers may not be able to be placed behind the upper teeth if the lower teeth will occlude on them, causing wearing of the lower teeth, damage to the fixed retainer, or mandibular displacement
Con: Fixed lingual retainers may be inconvenient and cause hygiene issues for some patients due to the additional required step when flossing (threading the floss behind the retainer wire before wiping the floss between the teeth in the interproximal space)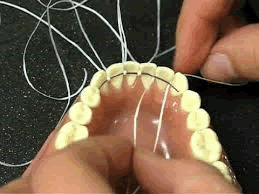 Con: De-bonding fixed lingual retainers may be a maintenance issue
Con: All teeth must be well-aligned
NOTE: For further information on determining retainer type and wear schedules, see our article on Retainers & Retention.