For information regarding intraoral scanning, refer to the following:
---
Intraoral Scanners
Making accurate dental impressions is easily the most essential part of submitting a case. There are many different options out there for capturing dental impressions, from traditional impressions to the wide variety of intraoral scanners available on the market today.
3-D technology has had a significant impact on dentistry in the last 20 years, and it is only expected to increase in the coming years. More and more doctors are moving over to intraoral scanners.
A study from 2014 found that the use of intraoral scanners could significantly accelerate the work flow of making impressions.
Some benefits of using an intraoral scanner include:
More comfortable for patients than conventional impressions
Save costs on impression materials
No shipping hassles
Higher accuracy than traditional impressions
Fewer errors resulting in having to re-impress
Facilitates sending scans to ClearCorrect electronically, resulting in a faster turnaround
---

Scanners We Accept
ClearCorrect accepts records from most intraoral scanners currently on the market.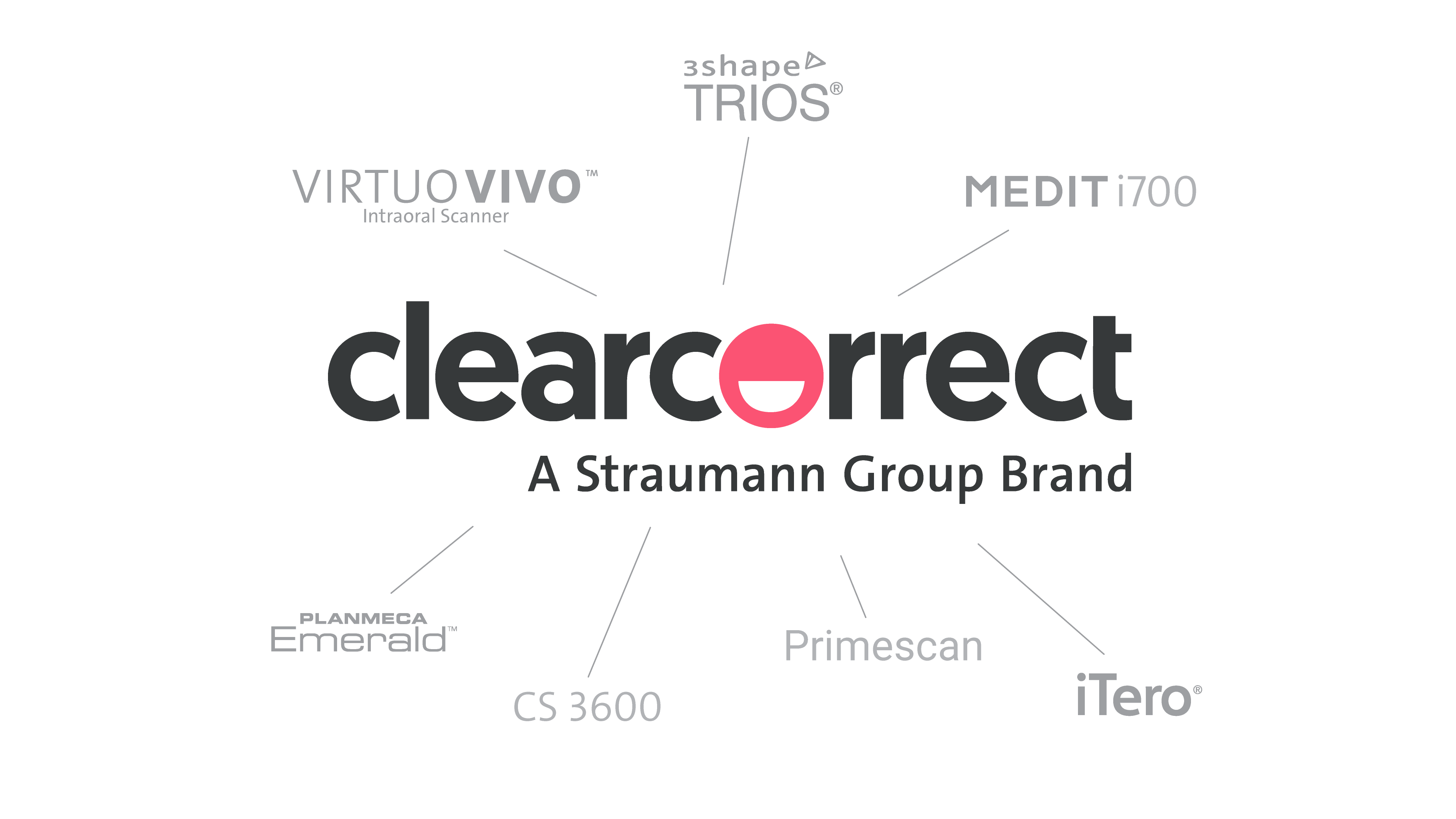 With the wide variety of intraoral scanners available, selecting the best intraoral scanner for you really comes down to your preferences. Some things you might want to consider when choosing a scanner:
Is the scanner portable?
Is the scanner light and easy to use?
Will the scanning experience be comfortable for patients?
Is there a cost for image export and storage?
Is the software for the scanner compatible with your practice management software?
---

Scanner Instructions
You can upload scan files from any intraoral scanner to the Doctor Portal as long as the file is in STL format. (STL is an open, industry-standard file format that can be exported by most popular scanners.) Export your STL files from your scanner to your computer, and then upload those files when you submit a case online.
Here are instructions on some of the common scanners:
---

Scanning Tips
The following are a few tips for using scanners:
Trademark Declarations:
The 3M True Definition Scanner logo is a trademark of 3M, St. Paul MN

The 3shape logo is a trademark of 3Shape A/S, Copenhagen, Denmark

The Dentsply Sirona logo is a trademark of Dentsply Sirona, Charlotte NC

The Planmeca Emerald logo is a trademark of Planmeca OY, Helsinki, Finland

The Carestream Dental logo is a trademark of Carestream Dental, LLC, Atlanta GA

The Virtuo Vivo logo is a trademark of Dental Wings, Montreal, Canada

The iTero logo is a registered trademark of Align Technology, Santa Clara, CA
480.895_en_01