For information on how to submit cases using a Virtuo Vivo scanner, refer to the following:
---
Getting Connected
ClearCorrect integration with Virtuo Vivo intraoral scanner is available in countries where ClearCorrect operates. It is available through a dedicated Dental Wings workflow which facilitates the STL export process to the ClearCorrect Doctor Portal.
1. In the scanner application under the User Settings, select the Export tab to input ClearCorrect credentials.
2. If not yet registered as a ClearCorrect provider, click on the link below the credentials and follow the instructions to register.
3. Once registered as a ClearCorrect provider, input your username and password, tap the Save icon on the right side to save your credentials.

---
Creating a New Case Using the Virtuo Vivo Scanner Application
1. Open the Virtuo Vivo scanner application to start a new case. Go to the side menu, click on the workspace icon, and select "New ClearCorrect Case"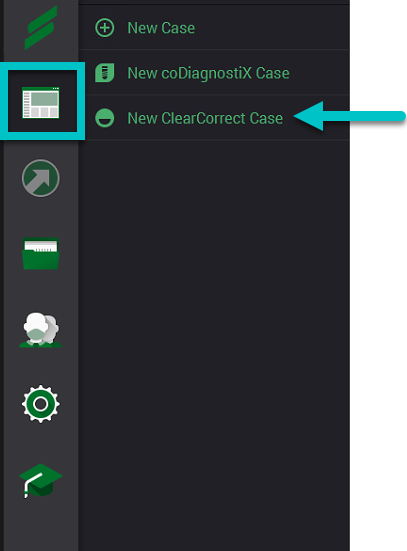 2. Click on the "Tap to add patient" button.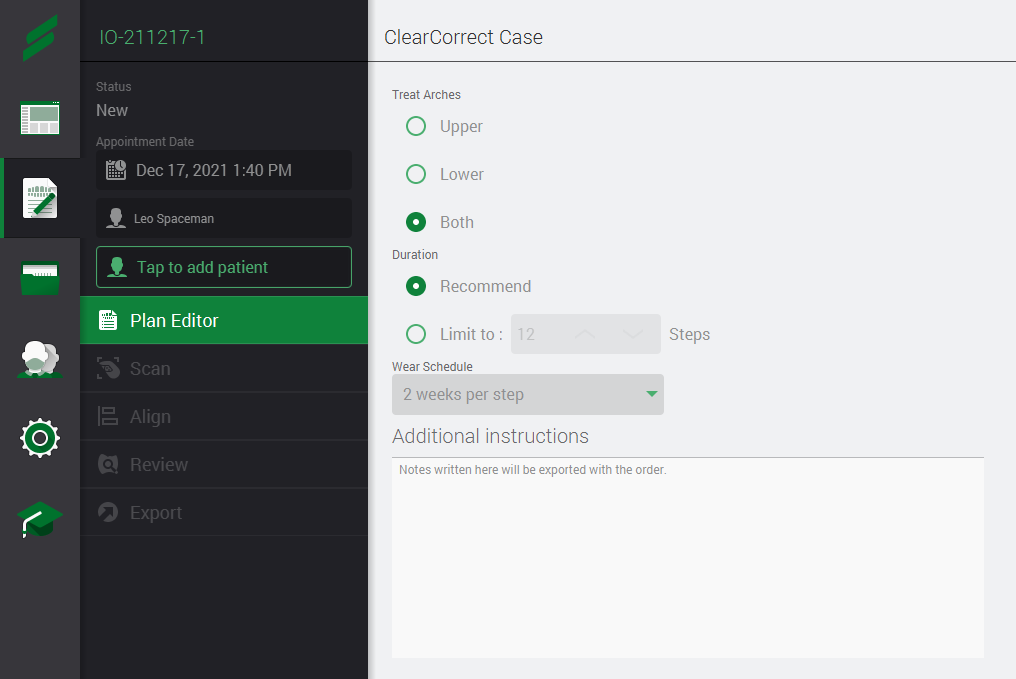 3. Enter in the patient's information, select the treatment setup information, and then click the "Next" button.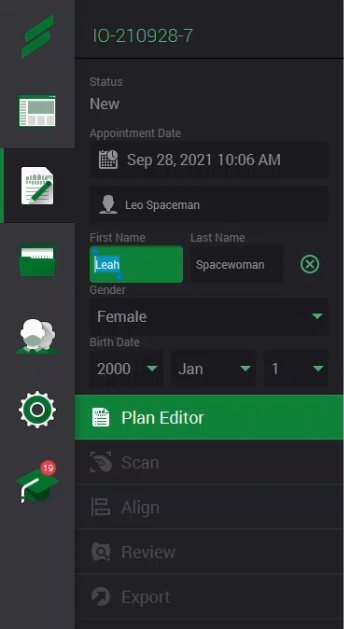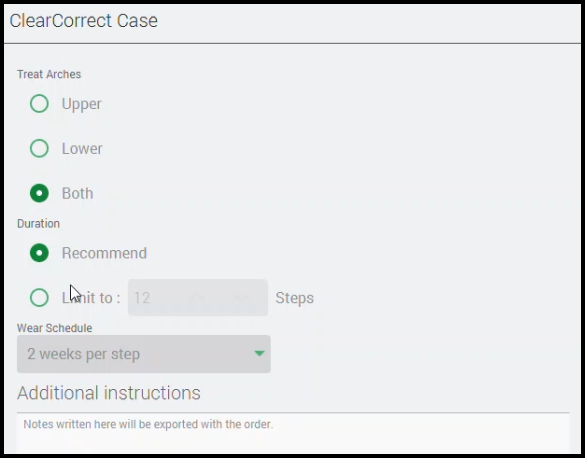 4. Begin scanning the patient's arches, start with the lower arch and when done, click the "Next" button. Repeat this process for the patient's upper arch and bite.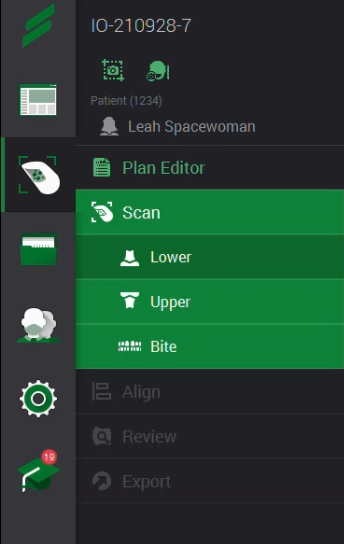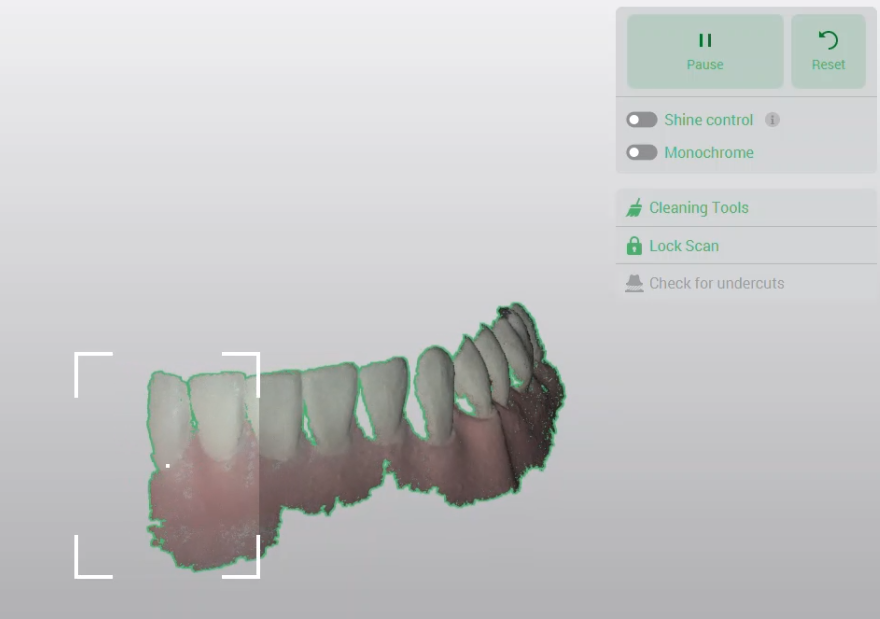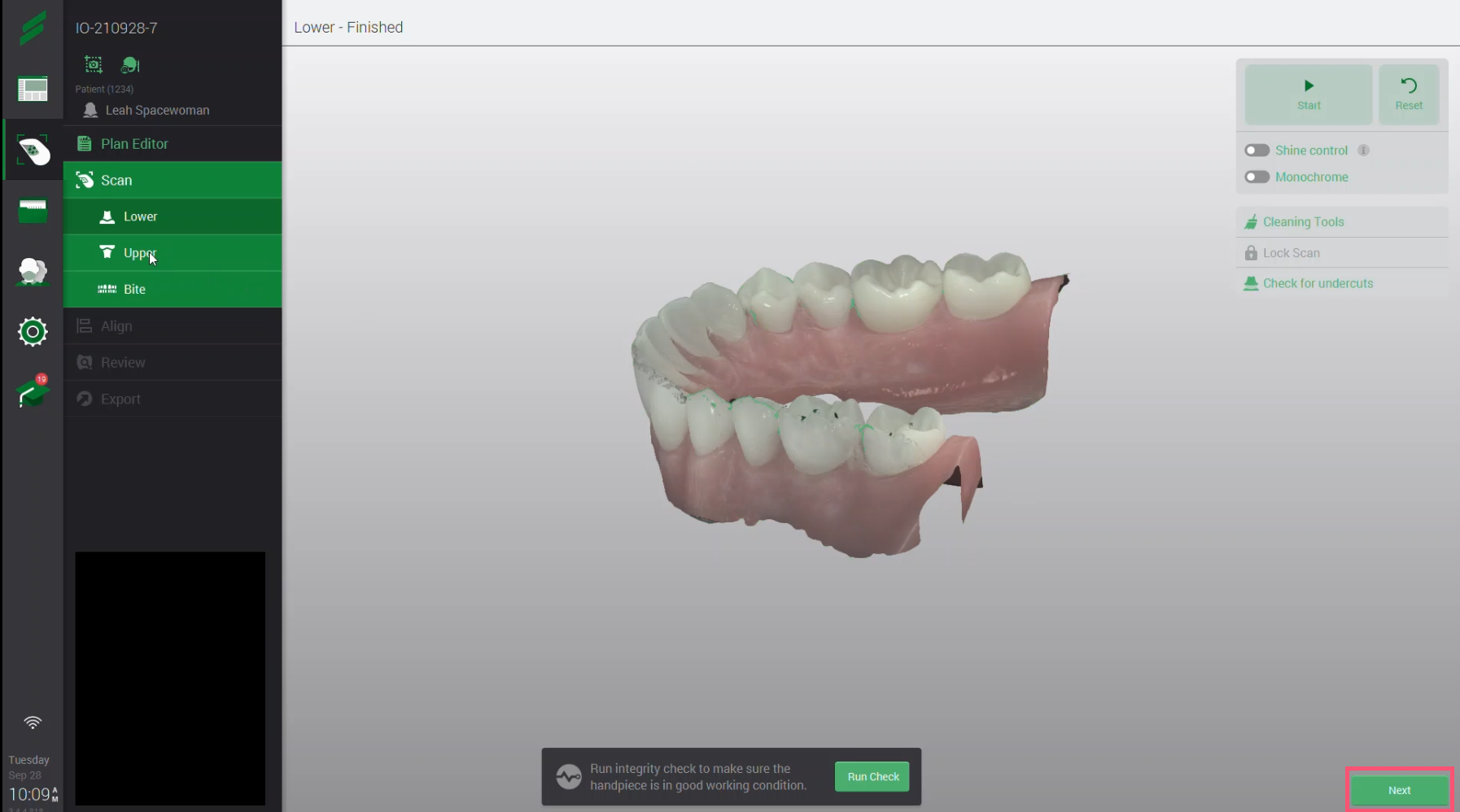 5. Review and confirm the scans are correct, then click the "Export" button.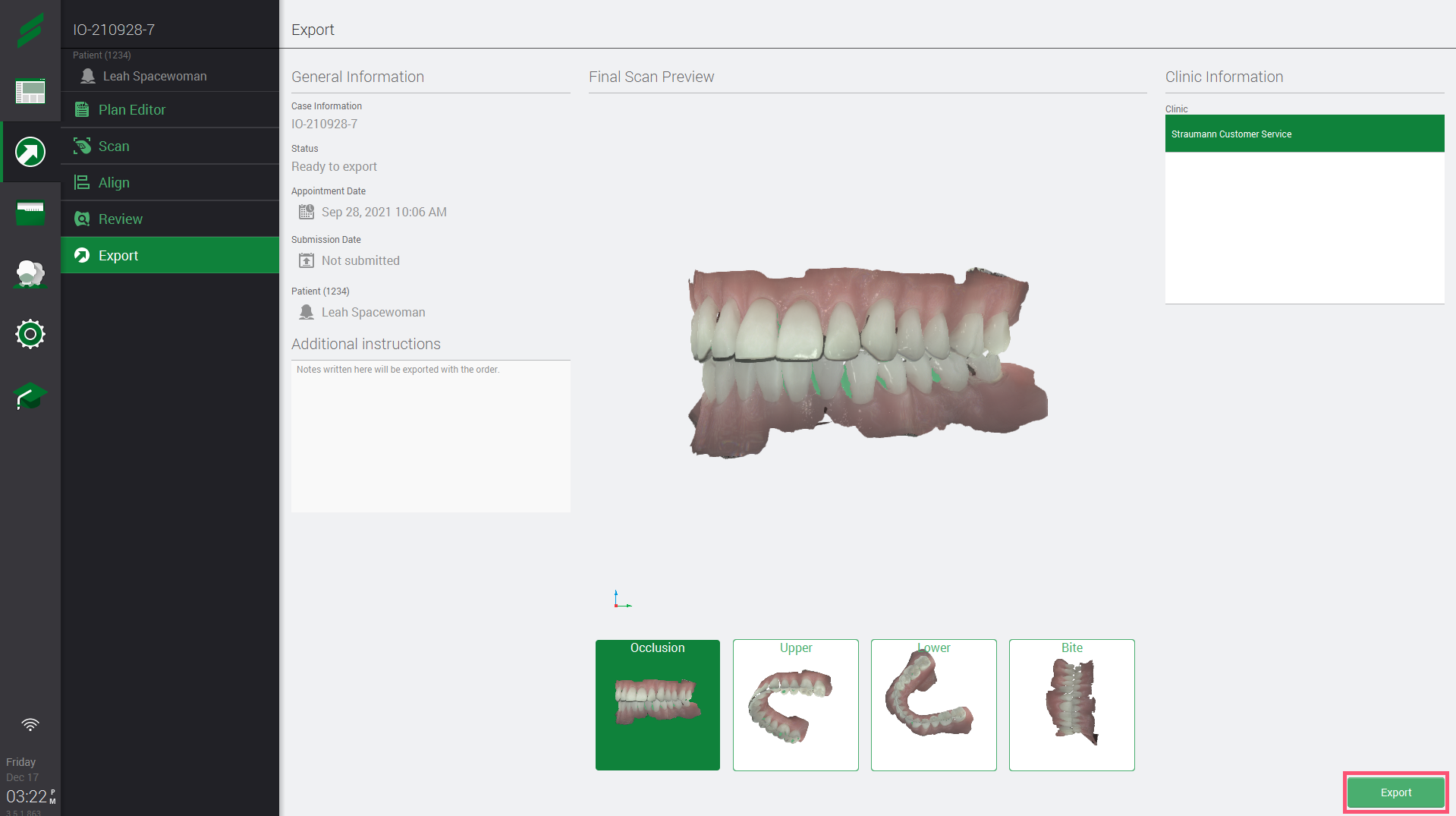 ---
Completing a Case Submission in the Doctor Portal
1. Login to the Doctor Portal and go to the Manage Orders page.
2. Click on the patient's case and click on the "Continue" button to complete the case submission.
3. Complete and submit the "Create an order" workflow, be sure to confirm all the information present is correct, the scan files are present, and input any other necessary information/instructions before clicking the "Submit" button.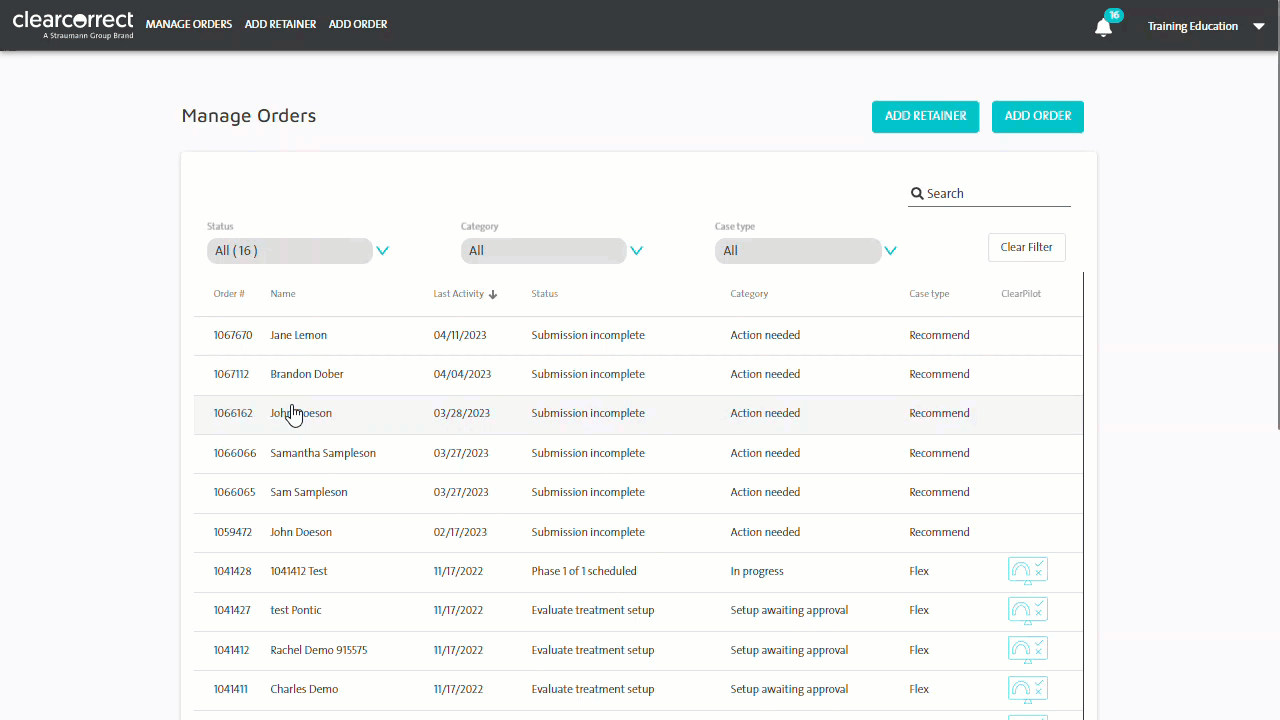 480.888_en_02